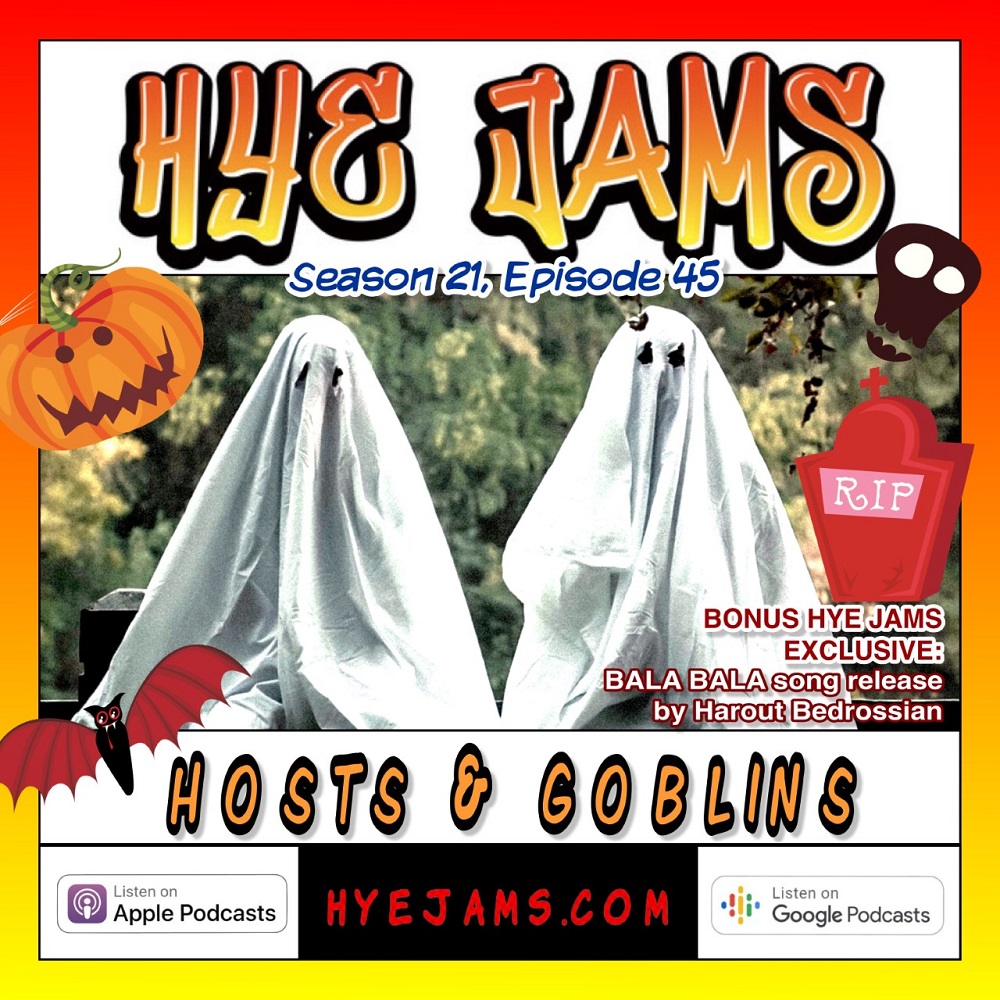 Haig's Kabob House presents HYE JAMS RADIO with Paisan Kapitan and Kristina as they broadcast from CHUMMY STUDIOS in Los Angeles, California. 
This week, there are Hosts & Goblins in the studio and it's bound to get really scary! Some say The Gentlemen's Kit is haunted. Others say, the spirits of Armenian recording artists who passed are traveling through the cables and the equipment. One thing we know for sure, as your favorite deejays figure it all out, they will be playing all your favorite Hits as well as a few new ones you're sure to love.
Also, don't miss the Hye Jams Exclusive Sneak Peak of Harout Bedrossian's New Song, "Bala Bala" played here first, before the international release.
Ain't nuttin' but a party every week on Hye Jams Radio!
Play Now